E-Mail Marketing
SFW-Media runs email newsletters with the help of the highly flexible and stable tool PHP-List, mailchimp, aweber, infusionsoft or any other service you would like to use. We prefer PHP-list for our e-mail marketing campaigns. An innovative and proven solution that is trusted by companies and agencies worldwide. We are able to realize professional e-mail marketing to the highest technological level.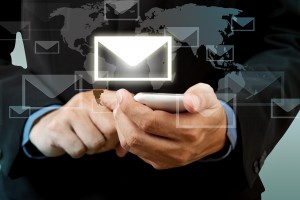 Send out websites, PDF-files, attachments or individual designed templates for newsletters, publicity lists, notifications, and many other occasions. Web interface on your or our page or subdomain inclusive corporate layout, design and administration. We set up your system to manage mailing lists with hundreds of thousands of subscribers. Our installation is excellent with smaller lists too! Open/view and click tracking tells you how many users opened your email message. For sure you can specify for each list sending what information you need to get from users when they subscribe. Your subscribers can be given the choice between text or html email messages. You decide whether subscribers can choose, what the default choice is, and what format a message is sent in: text only, html only, or both! Even RSS feeds can be automatically sent to a mailing list weekly, daily, or monthly.
The focus of e-mail marketing leaves much room for your own creativity. Let yourself be inspired by an email marketing solution that suits your professional needs!
Lets talk about your project